Relax and enjoy delightful moments like no others at our friendly service and memorable recreation.
including breakfast available (surcharge), swimming pool (25 x 12 Meters), kids pool, free fitness, free parking lot, free WI-FI, free shuttle car service to the city center (depending on timetable), dry cleaning / and laundry service – a surcharge will be apply.
K

id & Adult
Swimming Pool
Our 12 X 25 Meters pool and kid pool are designed to allow everyone can enjoy their swimming and water exercise during their vacation and spending their time relaxing in the sun around pool's side area.
F

ree
Fitness
Open daily from 8.00 AM – 9.00 PM. Our fitness provides a total workout with aerobic machines and weight training facilities for free.
(

Surcharge)
Breakfast
Breakfast set and American breakfast buffet are served from 7.30 AM-10.30 AM.
Offerings include: variety of eggs, yogurts, a selection of cold cereals, butter, and jams, fresh whole fruits , and a selection of coffees, teas and juices. Fried rice and boil rice are available as an optional on request. Please notify us of your needs when making reservations.
F

ree
Wi-Fi
Get free WiFi throughout the hotel when you stay at My Way Hua-Hin Music Hotel.
F

ree
Parking Lot
Providing free self parking area for the customers.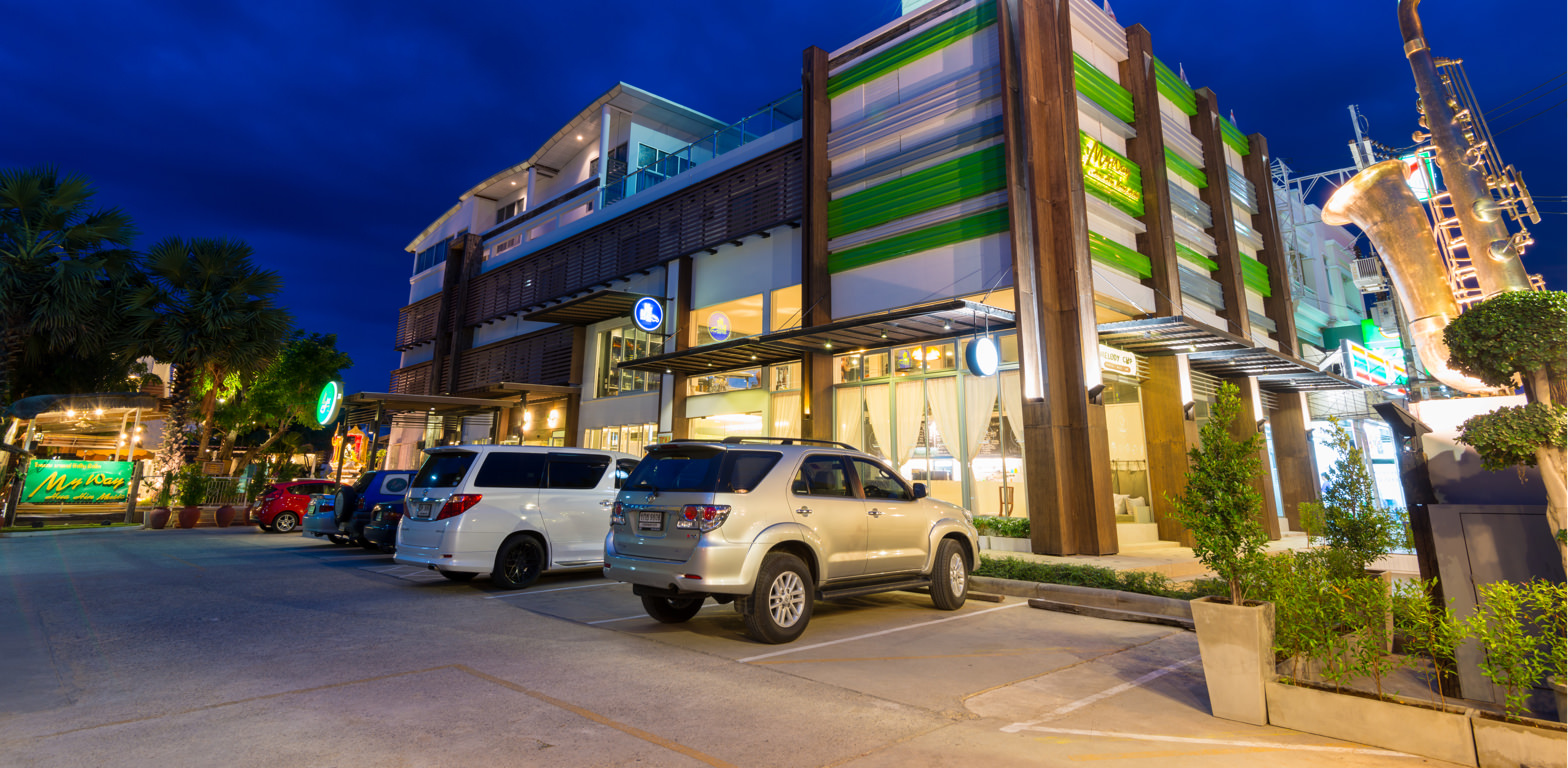 F

ree
Shuttle Car
Offering a shuttle car to the city center stop for free, please ask for the timetable at the front desk. other destination and time will be charged.
(

Surcharge)
Laundry Service
Laundry services are available at a reasonable rate for all guests of the hotel. All laundry services are on-site and handled with the utmost care and convenience. (please ask for any further information at the front desk)
T

hai
Massage
Offering a foot and body massage for all ages and relaxation with a reasonable price. Please notify us of your needs when making reservations at the front desk.
All of the attractive accommodations at this Hua Hin Music-themed hotel are equipped with air conditioners, TVs, DVD Players, refrigerator, water heaters and free Internet access.