Hua Hin Town is 195 kilometres from Bangkok and 90 kilometres prior to Mueang Prachuap Khiri Khan.
Hua Hin Market is a large venue of various restaurants, souvenir shops and hotels. It is easily accessible by Sam Lo – three-wheeled pedal vehicle, Song Thaeo – minibus and rental car service provided to the centre of the district or nearby places.
H

ua Hin
Night Market
Hua Hin Night Market presents the colours of Hua Hin's nightlife and is a source of various kinds of food such as Thai dishes, seafood, Thai desserts, Roti, etc. Both Thai and foreign tourists usually visit this place. Moreover, there are plenty of souvenir shops located in this area.
H

ua Hin
Railway Station
The unique feature of this place is Phlapphla Phra Monkutklao which is a royal pavilion in a cruciform plan. It was constructed during the reign of King Rama VI, was originally called as Phlapphla Sanam Chan and situated at the Sanam Chan Palace in Nakhon Pathom province.
This pavilion was originally for the king to watch the Wild Tiger Corps and boy scouts from all over the country conduct annual military practices. After his reign, the State Railway of Thailand removed and kept it in order to commemorate His honourable deeds in 1968. Colonel Saeng Chunlacharit, the governor of the State Railway of Thailand during that time, realised that the pavilion should be reconstructed in Hua Hin to be the royal train platform for His Majesty the King.
H

ua Hin
Beach
Hua Hin Beach is located in the east of the town. The path to the beach is on Damnoen Kasem Road. On its both sides lie hotels and souvenir shops. The beach is approximately 5 kilometers long and covered with delicate and white sand, suitable for swimming.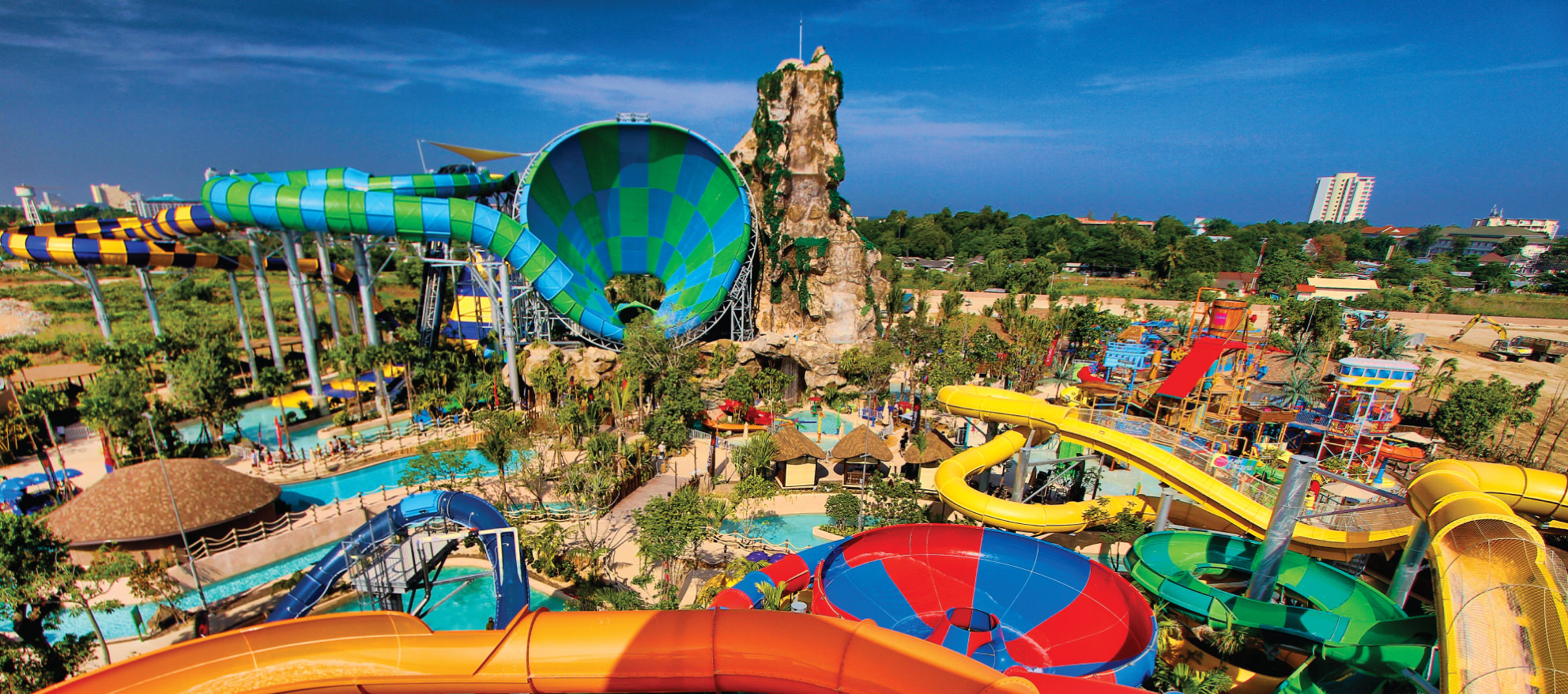 Vana Nava
Vana Nava Hua Hin, Asia's first Water Jungle is located right in the heart of Thailand's most renowned resort town of Hua Hin. Claiming to be the first ecologically and community aware waterpark in the region. Combining state of the art technology and modern facilities with 19 very exciting rides and slides from the World's best, White Water West industries.
(500 meters from the hotel.)
A

rt & Lifestyle
Cicada Market
Cicada Market is created as a medium of connection to artists, creators, designers, tourists, students and community through integrating culture and arts with lifestyles. As an art market with atmosphere of Hua Hin, Cicada Market is a source of contemporary art in various fields, including the invention of handmade decorative items, fashion clothes, collective secondhand items and SME products with innovative ideas to be displayed and sold in open-style mat and shop. Moreover, open eyes and open mind with creative activities, workshops and exhibitions such as performances, dance, music, fine arts from university, community theatre and various artists.
Opened every Friday, Saturday from 16:00 hrs to 23:00 hrs and Sunday 16:00 hrs to 22:00 hrs, its ambience is showered in light with sparkling decorations and is surrounded by beautiful garden with many tall trees. The entire location features the abundance of shopping outlets and eateries, as well as a venue for live performances and art exhibitions.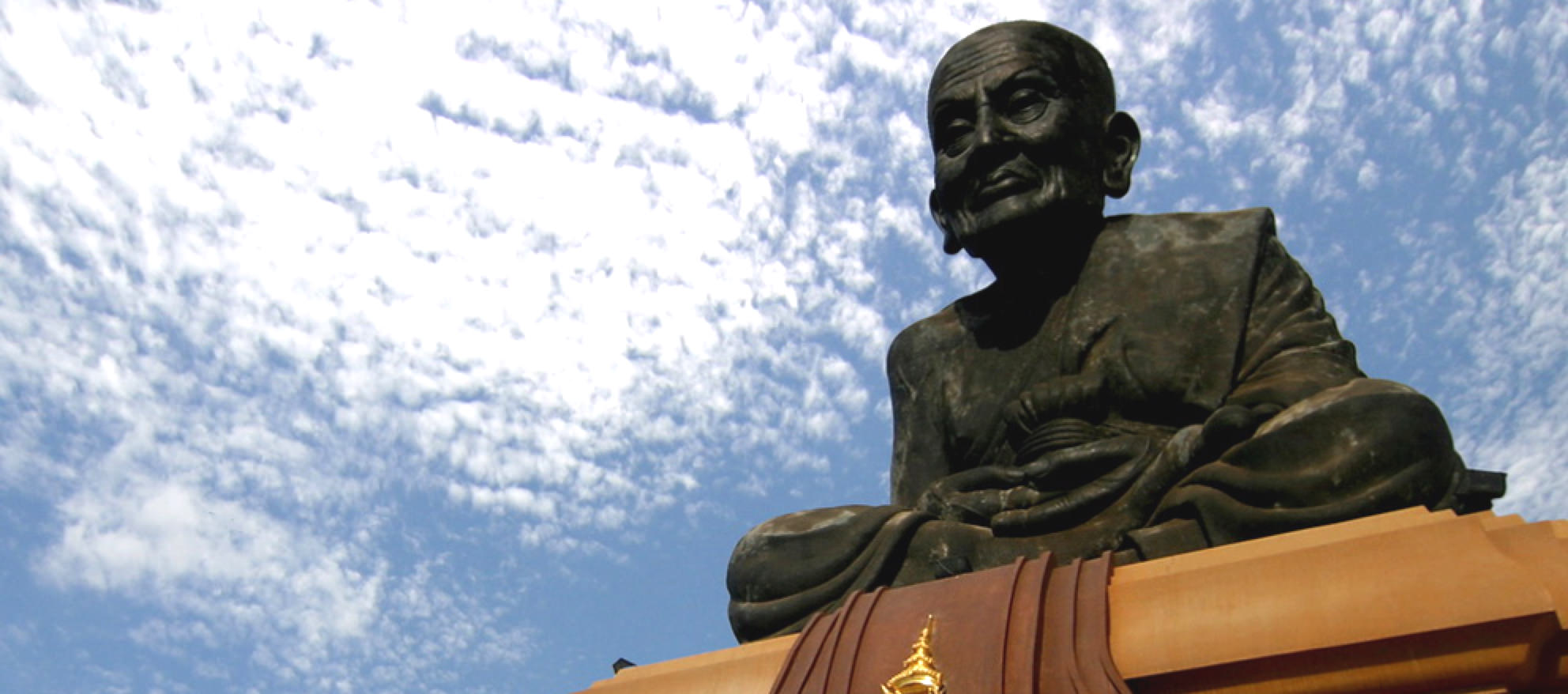 Wat Huai Mongkhon
Wat Huai Mongkhon is situated at Thap Tai Sub-district where the grand image of Luangpho Thuat with an inscription of H.M. the Queen's initials So Ko is enshrined. From the area, the surrounding scenery and the Tenasserim Range, bordering Thailand and the Union of Myanmar can be admired. It is open from 5.00 a.m. – 9.00 p.m. For further information, contact Tel. 0 3257 6187
To get there: From Hua Hin, take Highway No. 3218 (Nong Phlap – Pa La-u) for 14 kilometres to Thap Tai Sub-district, turn left at Nong Taphao Intersection and go further along the route to Wat Huai Mongkhon.
H

ua Hin
Hills Vineyard
Hua Hin Hills Vineyard is the first and only vineyard in Hua Hin located at No. 204 Ban Khok Chang Phatthana, Tambon Nong Phlap, on a seaside area where a herd of wild Asian elephants used to be domesticated. Its good soil and climate contribute to the growth of 20 fine varieties of grape here; such as, Colombard, Chenin Blanc, Shiraz, Brunello and several others, all yielding aromatic and extraordinary fruits that are produced into concentrated wines. In addition to producing Thai wines of fine quality for the Siam Winery Company Limited, the vineyard has been developed into a new wine destination that attracts Thais as well as foreigners who seek different experiences and activities.
To get there: From Hua Hin Market, cross the railway and follow Highway 3218 (the same route as Pa La-u) for approximately 14 km. until reaching Nong Taphao Junction (Wat Huai Mongkhon Junction). Turn into Highway 3219 and continue for some 12 km., then, turn left into Highway 3301 for another 8.5 km. until reaching Khok Chang School. Turn right for another 1.5 km. to the vineyard.